Southland Shredding is based in the Inland Empire of Southern California.
We are an independently-owned and operated business ready to provide you with secure mobile document shred service. We take pride in our business and are pleased to offer these document destruction services to our community. We support our trade association, i-SIGMA and are NAID AAA Certified.
Shredding helps the planet.
By shredding your confidential information, you are helping to cut down on crime. At the same time we are also protecting our environment by recycling all shredded material. Fewer trees are destroyed, and landfills are not needlessly being filled with recyclable paper.
What makes our shredding so great?
By using state-of-the-art equipment, we are in and out of your location with a minimum of disruption to your day. This equipment destroys material so that it is no longer readable or able to be pieced together. State agencies require a sample shred along with bids, and would not even consider using our service if we didn't have equipment able to properly handle the task. This equipment produces a shred product that meets their standards.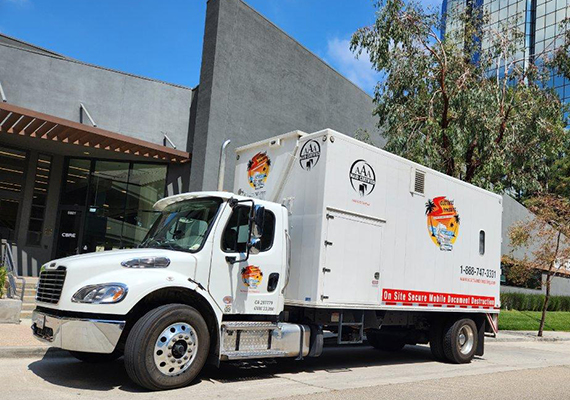 We encourage you to watch the shredding process.
You absolutely have no concern about the invasion of your privacy when we shred for you. Everything is shredded at your Southern California location before we leave. We welcome and encourage you to view the process.
As additional security for you, all of us at Southland Shredding are bonded, and we are fully insured. Our employees are subject to drug testing and a background check prior to employment. Also, our drivers wear a company shirt with logo to identify them as members of our Inland Empire mobile document shredding team.
Advantages of Having Your Material Professionally Destroyed:
Our document destruction company is based in Southern California and serves Anaheim, Ontario, San Bernardino, Riverside, Temecula, Murrieta, Pasadena, Glendale, Santa Ana, Irvine and surrounding areas.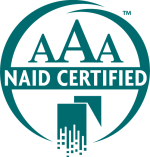 Southland Shredding is NAID AAA Certified
i-SIGMA is the standards-setting body for the information destruction industry. NAID AAA Certification verifies the qualifications of certified information destruction providers through a comprehensive scheduled and unannounced audit program.
Service is the Difference
Contact us to book your secure document and product destruction